Veterans Day: Celebrating Stories of Service and Success
Posted: 
9th November 2023
Every individual's story adds to the rich tapestry of experiences and backgrounds that our company is made of. From our vibrant recognitions during Asian Pacific Islander Desi American (APIDA), Hispanic Heritage, Pride, Women and Black History months, we now spotlight our Veterans group.
Veterans Day, observed in the U.S. every November 11, is a moment to honor and thank all military veterans who have served in the United States Armed Forces and around the world internally. This year, we were thrilled to present the 2nd Annual U.S. National Veterans Day Celebration on Nov. 10, in collaboration with the Old Soldiers Home Foundation. This event, hosted at the Armed Forces Retirement Home in Northwest Washington, D.C., is an incredible gathering of military veterans residing at the home including locally based veterans, actively serving military members, and supporters from various industries.
Join us as we share some of their stories. Through these stories, we aim to illustrate why our company is more than just a great place to work; it's a place where veterans can thrive, grow, and make an impact.
Covering the Basics
In honor of Veterans Day, we interviewed three of our Veterans ERG members: John Percic, Natalie Albright, and Will Cunha.

(From left, Intelligence Consultants John Percic and Natalie Albright, and Will Cunha, Senior Manager, Enterprise Security)
"Half of my job is mastering the platform and applying it to client use cases, but perhaps the more important half is developing and maintaining relationships with clients and building partnerships with them." - John Percic
John has been at Recorded Future for over a year. As an Intelligence Services consultant, he ensures clients are getting the most out of our solutions. Prior to Recorded Future he has worked in a number of different capacities for the Department of Defense. He was an Arabic Linguist and Human Intelligence Collection, worked with the NSA, DIA, and with USCYBERCOMMAND, where he gained his knowledge of cyber security and threat intelligence.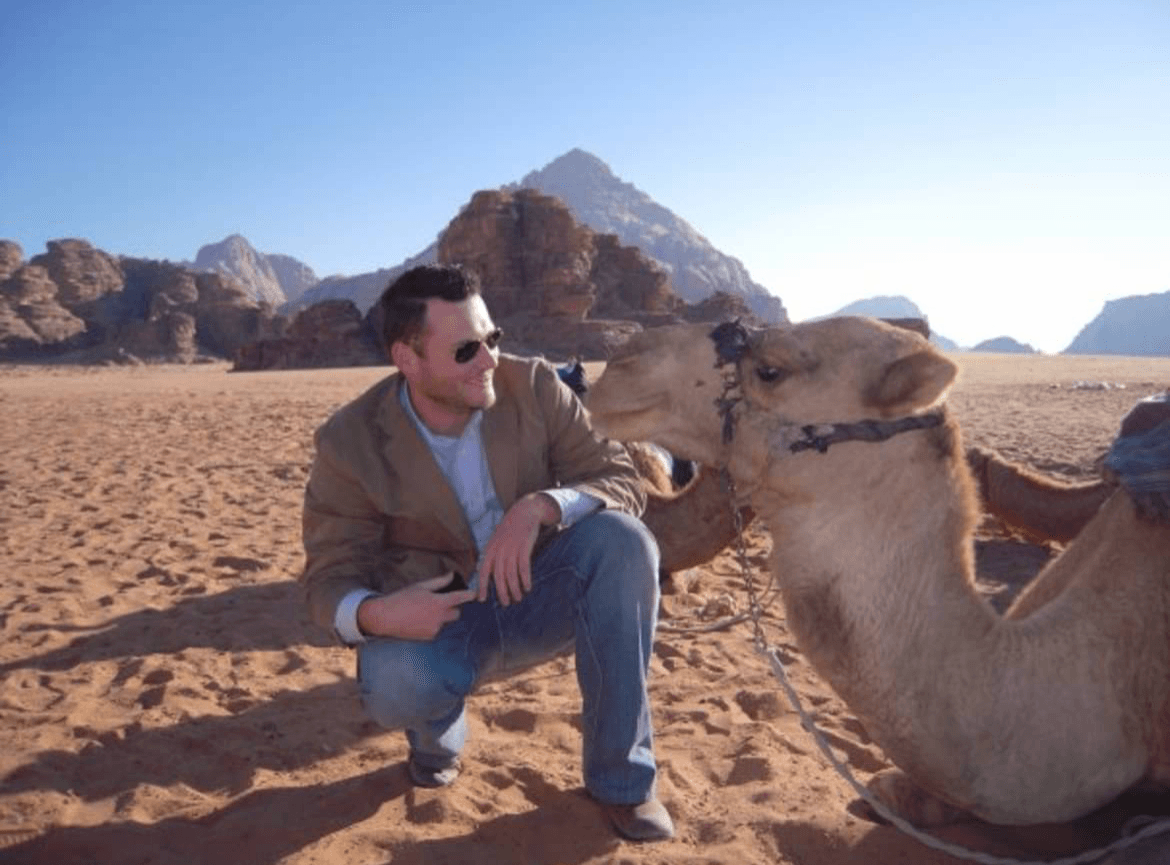 John in Wadi Rum, Jordan, where he studied Arabic
"I ensure I am providing the best possible service to our clients and identify gaps that Recorded Future may be able to help fill." - Natalie Albright
Natalie started at Recorded Future in January 2022. As a consultant on the public sector team, she works closely with government clients to help them reach their security goals. Prior to this role, she served on active duty in the U.S. Navy from 2012-2019 as an intelligence analyst specializing in imagery analysis. In her off time, she made a point of trying local delicacies from guinea pig, to alpaca, and beef heart. She's a mom to two daughters, and recently graduated with her master's degree in business management - all that on the side of her day-to-day responsibilities.
"My primary responsibilities are the security of all non-product systems and services such as endpoints and business productivity systems." - Will Cunha
Since he joined the company in May 2022, Will has been spearheading Recorded Future's Enterprise Security. He found out about Recorded Future through a mutual friend, who thought his government and military background would be a great addition to Recorded Future's team.
What It's Like Working at Recorded Future
"I've met some of the smartest people in my life at Recorded Future." - John Percic
"The culture at Recorded Future is welcoming and hard working. I'm proud to work at Recorded Future because I see the hard work that we put into the product and it's clear that customers' security is everyone's No. 1 priority. The military or government service were all I knew prior to joining Recorded Future, but they made the transition easy. I have other veterans I can reach out to, and early on I recognized a lot of similarities between my past jobs and the culture here."
"The culture at Recorded Future is one of innovation, fast pace, high performance, and inclusivity." - Natalie Albright
"Futurists are approachable and non-judgemental. Everyone operates at such a high level that I was apprehensive about interrupting their flow by asking questions, but I couldn't have been more wrong. You can't possibly know everything about everything at all times, and the network within the organization is often our greatest asset. Every coworker I have reached out to for insight or assistance along my journey in this company has been so humble and helpful."
"People are patient, respectful, and wicked good at what they do." - Will Cunha
"The culture of Recorded Future is one of openness, teamwork, and excellence. I have never found a better group of people to work with that truly embody the notion of teamwork. Everyone I work with holds themselves to a high standard, is respectful, and always works to do the right thing. People are always willing to help solve a complicated problem, strive to get the best answer or solution, and are genuinely interested in each other's lives outside of work."
Celebrating Veterans Day
On Nov. 10, Futurists will join forces with the Old Soldiers Home Foundation to support their programs. The foundation works on projects focused on wellness, vitality, and camaraderie, ensuring veterans continue to lead a fulfilling life.
Natalie: "Lauren, our employee resource group (ERG) chair organizes a ton of events both in person and virtually - much of which I do with my family. From doing the 22 Pushup Challenge as a family to attending the National Veterans Day Celebration, there is so much you can do to help."
Will: "The military did so much for me and I want to ensure I am not taking that for granted. We owe our veterans a lot, particularly those who have suffered mental/physical issues from their service. Besides the Veterans Day events, I help coordinate our Wreaths Across America participation and want to increase our reach nationwide."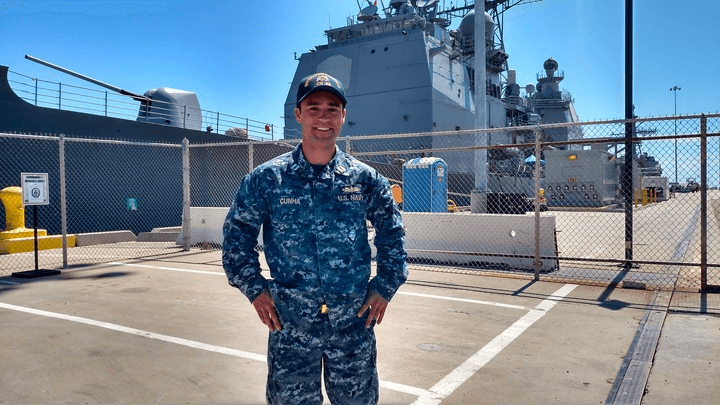 Will in San Diego, Calif. in 2016
Why Get Involved in the Vets Group / ERGs
"I wanted to be there to help if anyone needed it." - John Percic
"It was helpful for me to find people with a common background in the military and wanted to explore opportunities to volunteer for the veterans community."
"I immediately felt part of the group." - Natalie Albright
"As soon as I joined Recorded Future, Lauren Mitchell welcomed me with a Veterans ERG mug and challenge coin. Being part of the ERG has given me an opportunity to meet other Futurists in other aspects of the company, connect over mutual friends, past deployments, and even discuss veteran mental health."
"There is nothing more rewarding than seeing a veteran light up and get excited about sharing their sea stories." - Will Cunha
"Recorded Future practices what it preaches. A lot of organizations 'support the military,' but that is about as far as they go - through words. Recorded Future backs that up with action. From sending deployed veterans care packages, with a personalized letter from our CEO, or supporting veteran causes, we don't just say things. We do things. And we do big things."
"Recorded Future made the transition from government/military life simple." - John Percic
"It was something I was concerned about as my entire career was spent in government service. However, I quickly met several people who were in the same situation, and Recorded Future employees were extremely accommodating, willing to help, and they had a ton of experience to draw from. Having a veterans' organization makes it easy to find these people, and our regular meetings are a great place to share experiences and find solutions to any issues that arise."
Growing at Recorded Future & Final Words
John: "Working at Recorded Future has been a great challenge, and I learn something new every day. It can sometimes get overwhelming, but there is always someone who is willing to help. Every day I reach out to someone on the product team, in marketing, sales, or intelligence services to draw from their expertise and everyone is always happy to share."
Natalie: "My standards are even higher than they were the day I walked in the doors of Recorded Future. There is no showing up at the top of your game and knowing you can stay there. You must constantly improve to remain knowledgeable and relevant - and to do that, you cannot be afraid to ask questions - no matter how hard or easy they may seem. Operating in this environment has given me the courage to research, learn, and when that doesn't answer the question, just ask."
Will: "I have a much better appreciation for the impact of actionable intelligence. Leveraging information to improve the ability of people to make the best decision possible. On top of that, I get to work with a multitude of different cultures and nationalities, which I didn't get to experience before."
As we commemorate Veterans Day and the contributions of our veteran colleagues at Recorded Future, we're reminded of the diverse perspectives and unique skills they bring. If you're inspired by these stories and are looking for a place where your experience is valued, we invite you to explore job opportunities with us. Join our team and take part in securing the world with intelligence.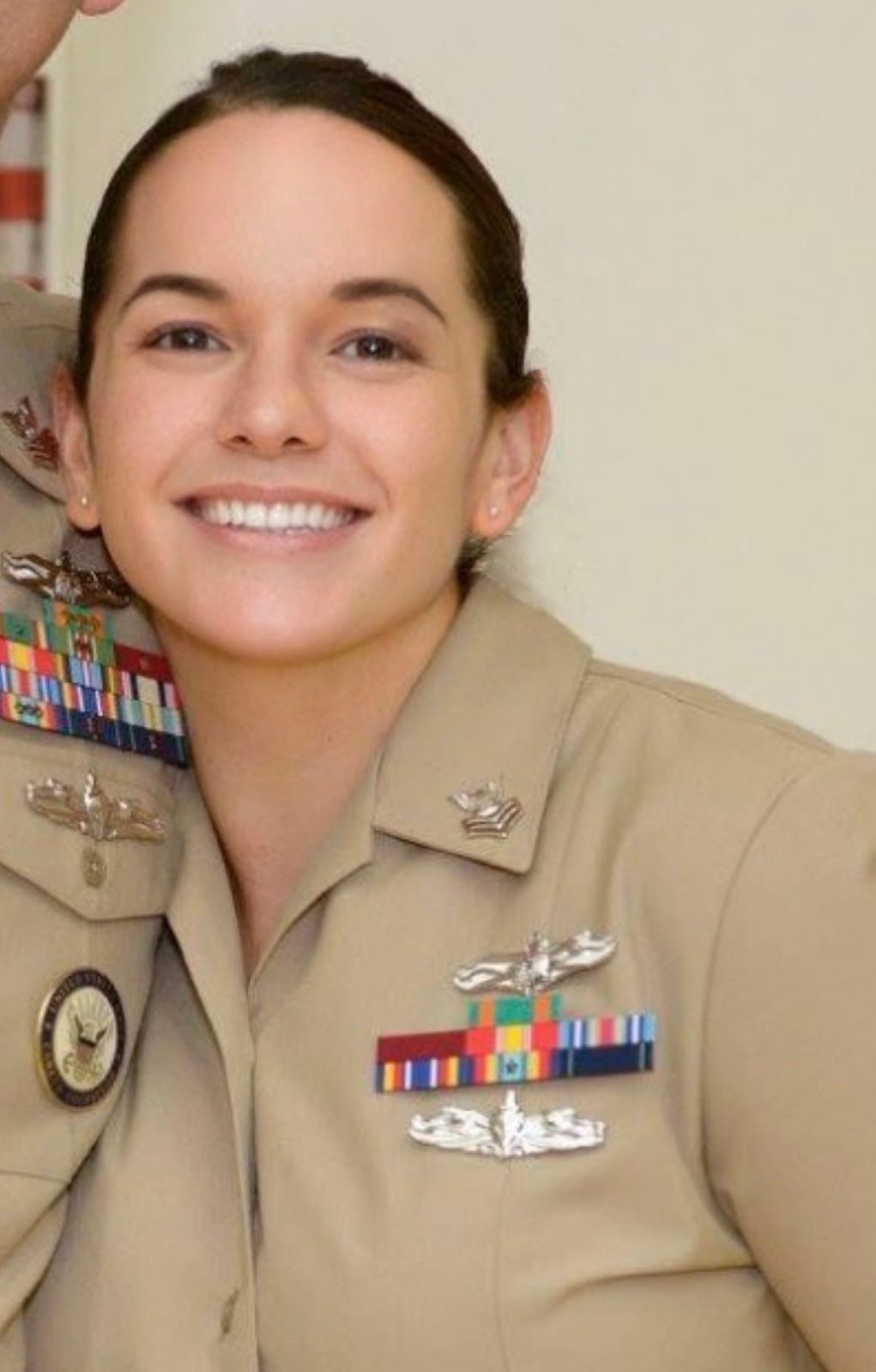 Natalie at the Office of Naval Intelligence in Washington, D.C. in 2018