Women's History Month: ERG Employee Stories & Advocacy
This year, Women's History Month's theme (set by the National Women's History Alliance) is "Celebrating Women Who Tell Our Stories". At Recorded Future, we want to continuously make space for women's stories and ensure their voices are heard.
We interviewed Mandy Abercrombie and Moira Rose McGarghan who are highly-visible advocates for women at Recorded Future. Mandy started six months ago as a Senior Sales Engineer and quickly took on additional responsibilities and involvement within our women's focused ERG and wellness initiatives. Moira has been at Recorded Future since late 2019 and manages a team of entry-level salespeople. She previously held a co-chair position with our women's resource group throughout 2021.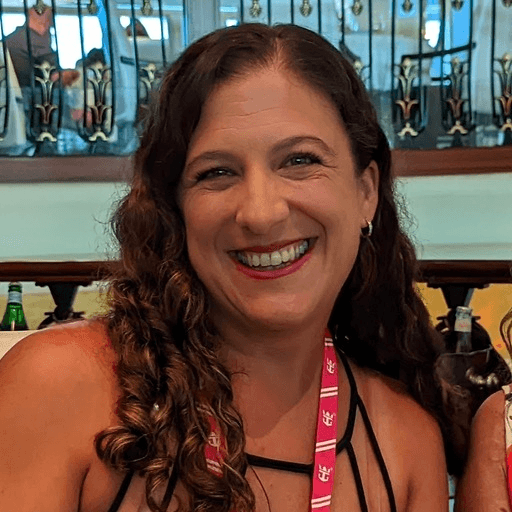 Mandy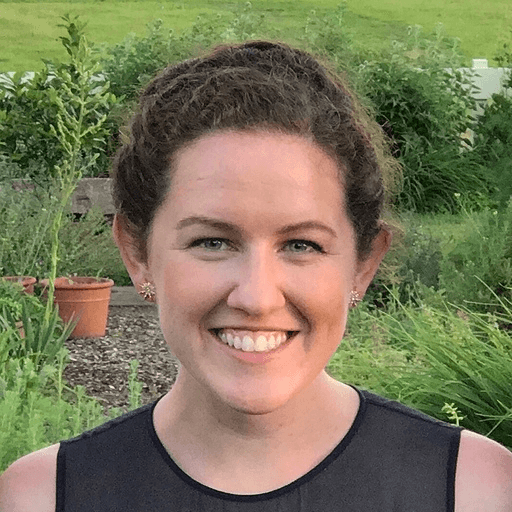 Moira
Covering the Basics: What You Do At The Company
"I have always been a big fan of the product and the company!"
Mandy learned about Recorded Future at DefCon seven years ago. She brought the product to her company at the time, where she was standing up a CTI team.
Mandy: "I'm thrilled to be a Futurist! I am a Senior Sales Engineer supporting the U.S.A. Civilian Public Sector. I work with four sales representatives, supporting their efforts from a technical perspective."
As a Sales Engineer, she acts as the subject matter expert for our security products, supporting clients and prospects.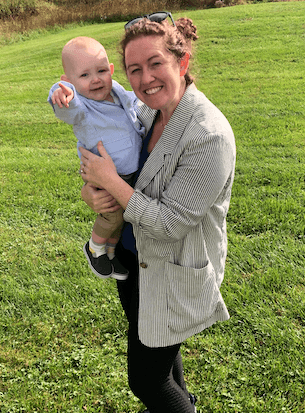 Moira: "I am the Senior BDR Manager at the Boston office. I manage a team of business development representatives (BDRs), and for many, this is their first job ever! I spend a lot of my time in 1x1s, pulling data and working with cross-functional teams to forge strong relationships for the business development organization. In addition to sales careers paths, alumni from the BDR team move to various departments across Recorded Future. They're able to explore different career paths for themselves."
As Senior Manager, Moira ensures that her team is spreading the word about Recorded Future to potential clients and setting up meetings with our Sales team. As a manager to early career Futurists, she also makes a point of ensuring her team knows how to advocate for themselves, how to conduct business professionally, and sets them on the right path for their career progression.
Moira initially heard about Recorded Future from a friend who was working here. She was not actively looking but was inspired by the team when she visited the office.
"I liked that there were women in leadership positions on the Sales team, that the Founder/CEO sat with the BDR team, and that there was a global sales focus for the BDR organization. I knew that I had to be here!"
What Is It Like Working At Recorded Future For You
"We support one another in word and deed."
Mandy: "I am so proud to work for a company that cares about its clients and employees and shows it every day. The efforts towards inclusivity are apparent in everything we do. We are employee-centric, inclusive, and authentic."
Moira: "The people I work with are incredibly passionate and hard-working. We take our work seriously because our purpose and mission matter. I am also proud to be in the company of so many talented women. I was first drawn to this company because it was the first time I saw multiple women in leadership positions on a Sales Team, and I am lucky to have the chance to hire more people onto our team from all types of backgrounds! Leaders are approachable and early talents get greater levels of exposure to experienced field experts and mentors. We often have our CEO hop in when we run role plays or help workshop email outreach to executives like him!"
Read: Setting The Scene: Company Core Values, Our Guiding Principles
Celebrating Women's History Month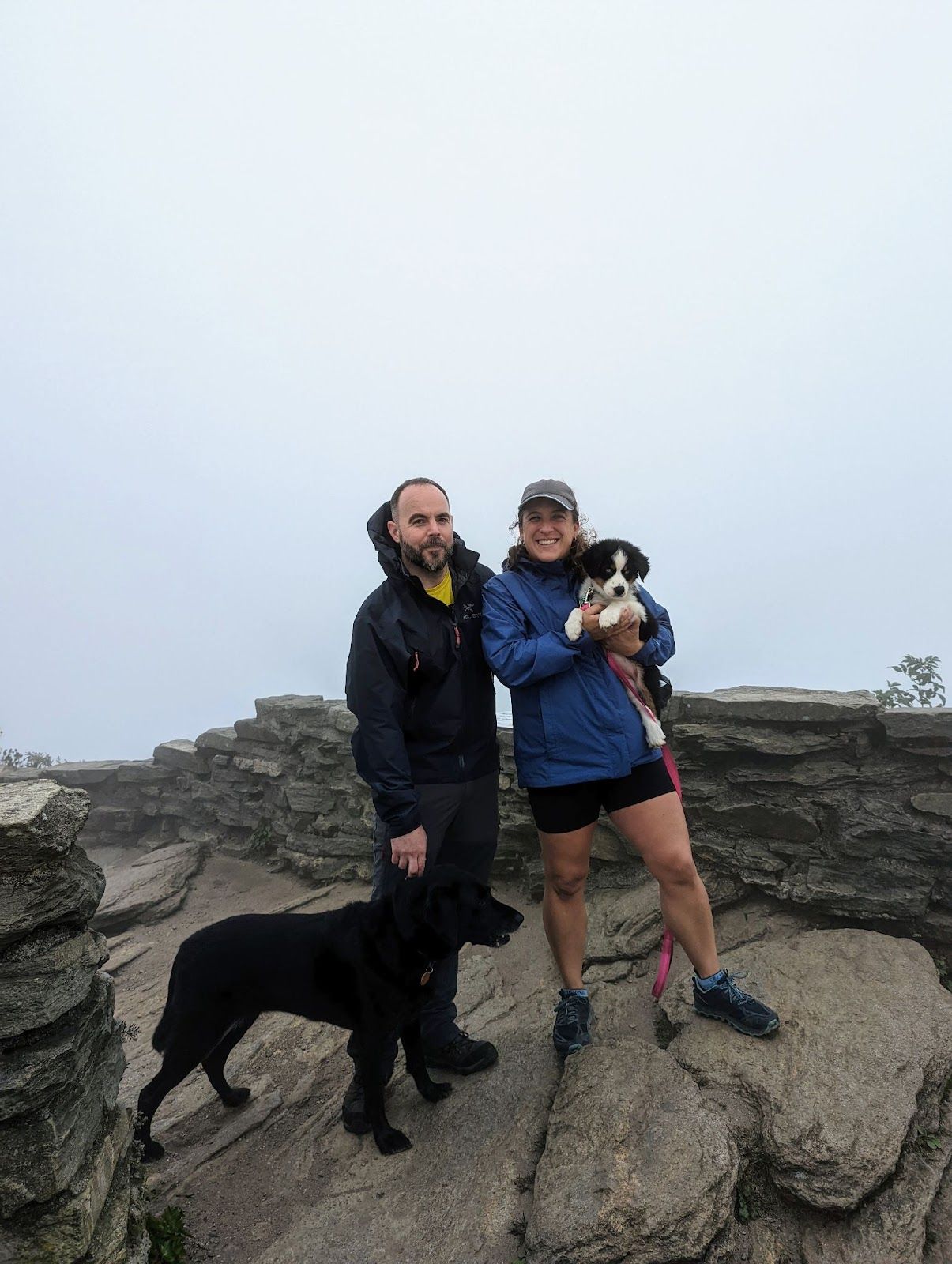 Mandy: "As a member of the remote culture team and an ambassador for Women@Recorded Future, I want to be sure that our remote employees have opportunities to engage in activities with the ERG and each other just like those in the office have! I'm looking forward to helping other futurists feel included and informed."
Moira: "I was a Chair for Women@RF in 2021, and I worked with other women to enable the organization to better meet the needs of our women employees. I helped to coordinate a Women's Health session to review our health plan and what is offered to the women of the company with our Insurance provider and a Sustainability session with a woman-owned business here in the Boston area to discuss best practices for a greener lifestyle."
Women @ Recorded Future's mission is to empower women to reach their full potential by cultivating strong communities in the company and the tech and cyber industries. They work side by side with our other 5 ERGs (OUT@RF, Veterans@RF, Ohana, Latin Network, and B.E.S.T.) and global culture groups. Read last month's feature from our B.E.S.T ERG: Black History Month: ERG Employee Stories, Impact, Community & Celebration
This year, the Women's ERG had a lot on the agenda. Amongst other fun activities like "Ladies in Cyber Paint Night" and Happy Hours, employees across the globe are encouraged to support women-owned businesses. Remote employees participated in a "Women in Cacao: Chocolate Tasting" event where they will learn about how chocolate is made and the impact women have made in the industry.
Our Women's ERG is also proud to have launched the first episode of our "Women in Leadership" series. They interviewed Maggie McDaniel, Vice President of Research/Insikt Group, on her career path, what it's like to be a woman in leadership, and more.
Why Get Involved in Women@Recorded Future / ERGs
"As a mom of a daughter, I want women to know what an enormous impact they can have on the world around them."
Mandy: "Making women feel included, heard, and valued is a huge part of my life! I have always held volunteer positions that allow me to encourage, mentor, and inspire other women. I also love to bring wellness activities to the workplace, whether physical or mental! Being part of an ERG allows you to have a voice greater than yours alone. You will learn from other members and make great friends along the way!"
"You can make a difference in how we operate as a company."
Moira: "Working within the ERG made me a better advocate for my team. I grew more familiar with Recorded Future's initiatives and what resources we had available. That has since translated into team members taking advantage of the resources we provide, with things like our Scholarship fund and participating in panels/ERGs themselves."
"I also became pregnant and later gave birth to my son while I was in my role as Chair of our Women's ERG. It gave me a BIG idea about what it meant to be working as a pregnant person and new mom. I worked with our facilities team to provide insight on a Mother's Room being built at our new office and I try to set an example of a balanced work-life no matter how challenging it can be."
Why should a prospective candidate join Recorded Future?
"I learn something new every day."
Mandy: "If you want to work for a company that truly cares about you as a person and truly cares about the clients they serve, this is the place for you! This is also a brand-new adventure for me! I've always either been on the post-sales side or the client side. In sales, no two situations are ever the same. I love finding new ways to meet the needs of our prospects, and I enjoy meeting new people on just about every call."
"We push for our employees to better themselves."
Moira: "One thing that I always coach my team members on is they should ALWAYS be asking for more - more job opportunities, more pay, more exposure and recognition especially knowing that women tend to ask less of an employer. The result of this in my team is that performing members move to their next role quite fast."
"I've also grown a LOT since joining! I was in my role for 3 months before the pandemic changed everything, I got married, and had a baby over the past 3 years! And in that time, I've continued to learn more about managing my time and prioritizing tasks - at work and in my personal life. My son, Michael, is already an honorary BDR, he just can't make dials yet!"
We are grateful and inspired by the dedication of employees like Mandy and Moira who help companies become more diverse and inclusive workplaces. If you're interested in learning more about opportunities at Recorded Future, visit our careers page.