RFUN 2013 – November 7 in Washington, D.C.
Posted: 
19th September 2013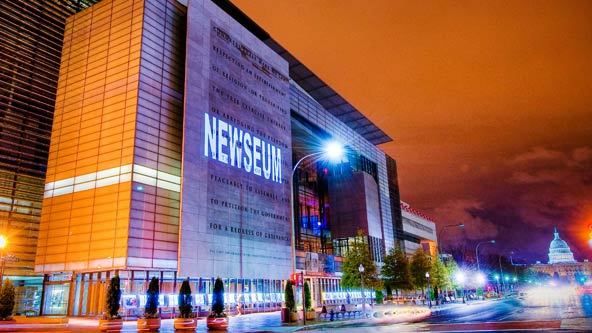 The second annual Recorded Future User Network (RFUN) conference will be held Thursday, November 7 at the Newseum in Washington, D.C.
Building off of last year's successful inaugural event, RFUN 2013 features a lineup packed with presentations from our leadership and development team.
We'll again be welcoming several customers to showcase their exciting work with Recorded Future and are thrilled to have two fantastic keynote speakers:
You can view the full agenda here . Registration is exclusively for Recorded Future users.
Here's a taste of what to expect from the free one day conference:
A full day to network with Recorded Future users from business, government, and academia. The ideas will be flowing on how different organizations use web intelligence.

Educational sessions from Recorded Future executives, developers, product experts, and users to include sneak peeks at future product features and our development roadmap.

One on one time with Recorded Future product experts. We'll get you up-to-date on the latest product tips and tricks and help streamline your web intelligence operations.
Want to receive additional details? Is registration full? Send a message directly to Chris at holden at recordedfuture dot com.