Putin's Potential Successors Part 2: Aleksey Dyumin

Vladimir Putin is in his fourth term as Russia's president, having held the role for (a noncontinuous) 18 years. Russia's next presidential election cycle is in 2024, and while Putin has amended the constitution to permit his rule until he is 84, speculations continue to circulate regarding his declining health at 70 years old. Moreover, as domestic and international pressure continues to mount on Putin over a year into Russia's war against Ukraine, Putin's longevity as the Federation's president is a key topic of interest for the international community.
New Insikt Group Research examines Aleksey Dyumin, the governor of Tula and former chief security guard of Russian president Vladimir Putin, and his potential to serve as the next Russian president. The report evaluates factors that establish Dyumin as a potential successor for Putin's role, including his success as a member of the siloviki and his effective managerial skills as governor of Tula. In addition, we assess factors that weaken Dyumin's bid for the presidency, specifically his strained relationship with defense minister Sergei Shoigu and the broader Russian military apparatus. To strengthen his bid, Dyumin very likely would need to improve his relations with the Russian military to ensure that his appointment as the Tsesarevich would not cause a conflict within the siloviki faction.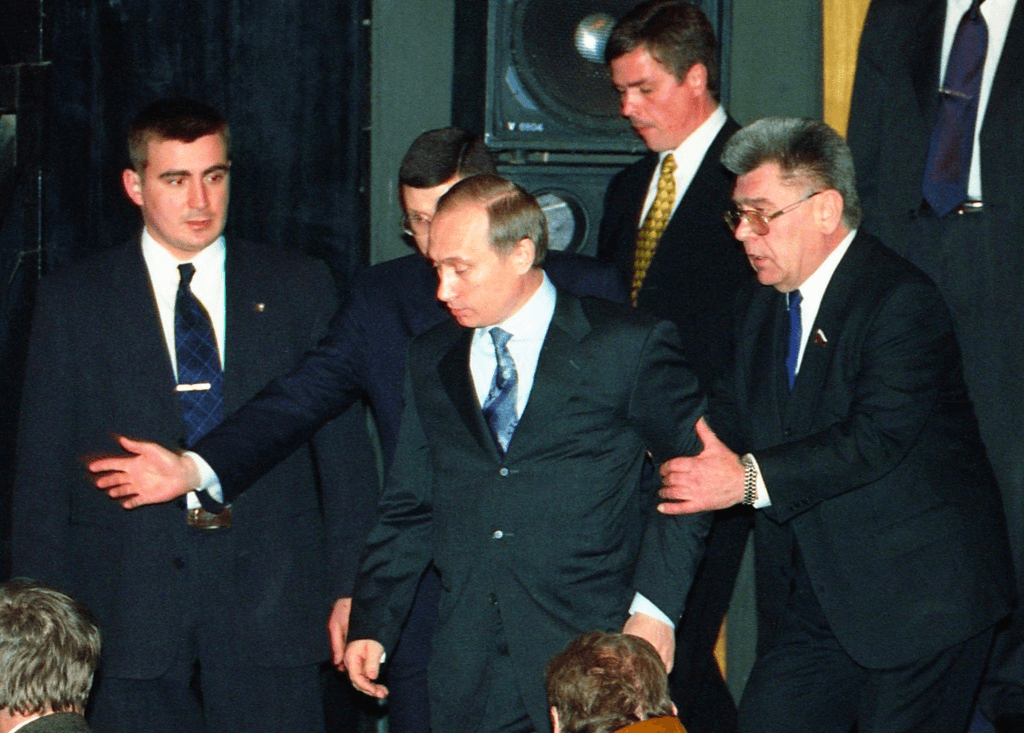 (Dyumin (left) serving as Putin's bodyguard in 2000)
Dyumin would very likely be a leading candidate should Putin decide to choose a successor. His personal loyalty to Putin, good relations with members of the Russian elite, successful completion of strategically important tasks in Ukraine, and effective leadership in Tula have established the former aide-de-camp as a strong contender for the presidency.
Dyumin's policies and actions as a member of the siloviki faction and the governor of Tula suggest that a Dyumin presidency would very likely preserve Putin's political system. Domestically and internationally, Dyumin would likely continue Putin's policies, given his career in the Russian Federal Protective Service (FSO), the Russian Defense Ministry, and his role in annexing Crimea. However, any candidate chosen by Putin would also likely seek to improve relations with the West.
To read the entire analysis with endnotes, click here to download the report as a PDF.