February 27 Webcast: Recorded Future Applications for Corporate Security
Posted: 
14th February 2013
Does your business operate in unstable areas or ever face physical or cyber threats? Corporate security applications from Recorded Future help security** teams **mitigate risk to property and personnel by surfacing threat signals from the web.
Our webcast on February 27 at 11am EST will introduce how Recorded Future supports analysts in handling the rapidly growing volume and pace of online media. We'll show a live demonstration of applications for location and personnel security and discuss how we mine the web** **in real-time, provide alerts on current and future threats, and backstop it all with visualization tools for deep analysis.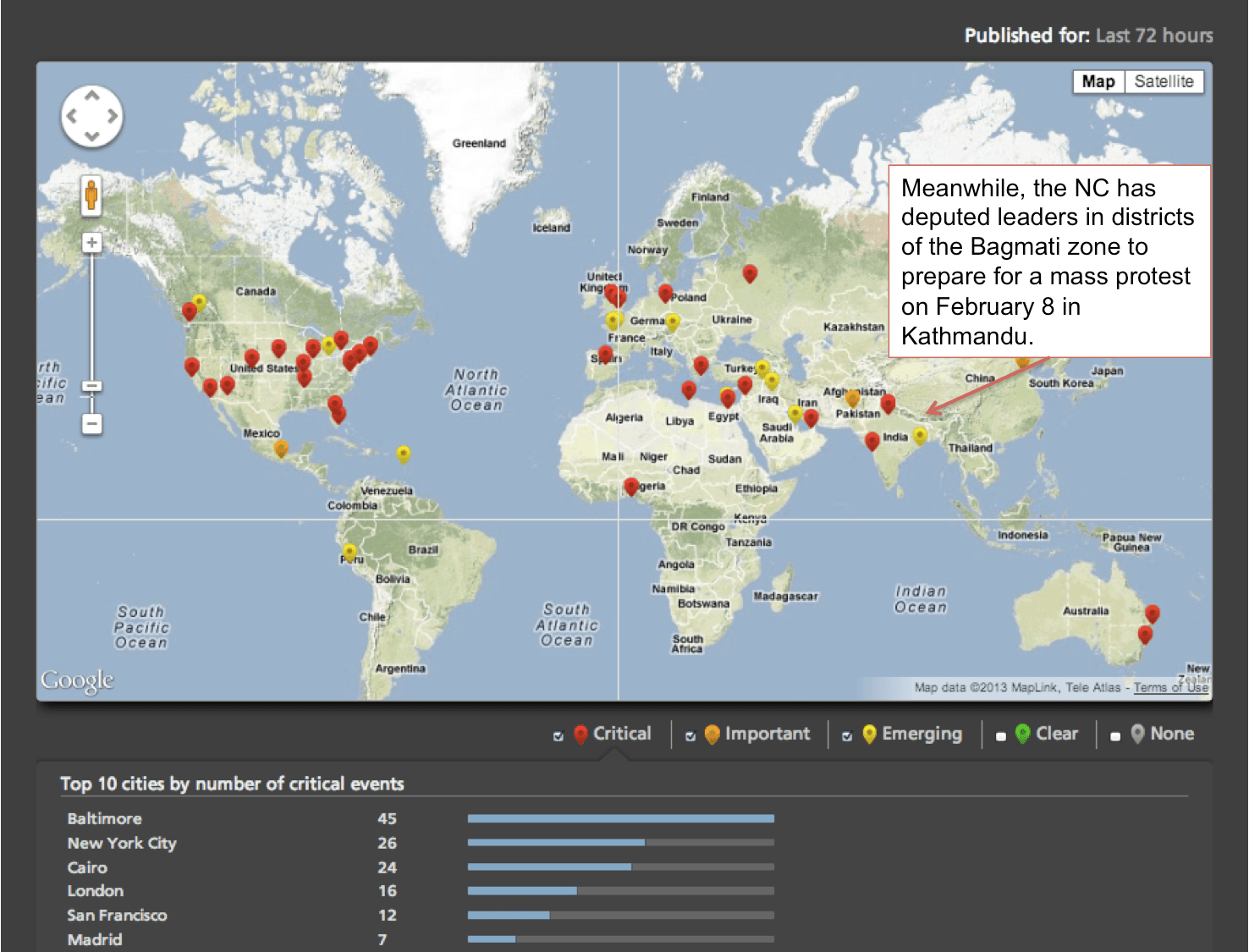 Featured in this presentation on Wednesday, February 27:
Applications for location and personnel monitoring as well as analytic tools supporting global situational awareness and threat assessment.

Discussion of our research on the Operation Ababil cyber attacks waged for several months against U.S. banks.

Alerts provided through easy to consume dashboards on existing threats and anticipated future events.

How Recorded Future organizes unstructured text from 250,000+ sources in real-time for analysis.
You can find additional details and registration for the free webcast here.