Get Schooled in Threat Intelligence: Cyber Daily Teaches the Biggest Threats to Your Network
Posted: 
1st September 2015
Just a couple more weeks of the hot, lazy days of summer. The summer infosec conferences are over; long weekends at the beach, park, or playground with the kids will come to a halt; and soon it's back to school. While your kids are learning reading, writing, and arithmetic, you can be learning about the top trending threat indicators on the Web.
Most kids dread going back to school, but infosec professionals know that continually acquiring knowledge makes them better at their jobs and more valuable to their companies. But with unlimited data floating around the Web, how do you even begin to identify vulnerability and attack information that indicates a real threat to your organization?
With Recorded Future's Cyber Daily!
Rise to the top of the class and enhance the foundation of your security program with the threat intelligence – the building block of any effective security program – you'll receive in the Cyber Daily.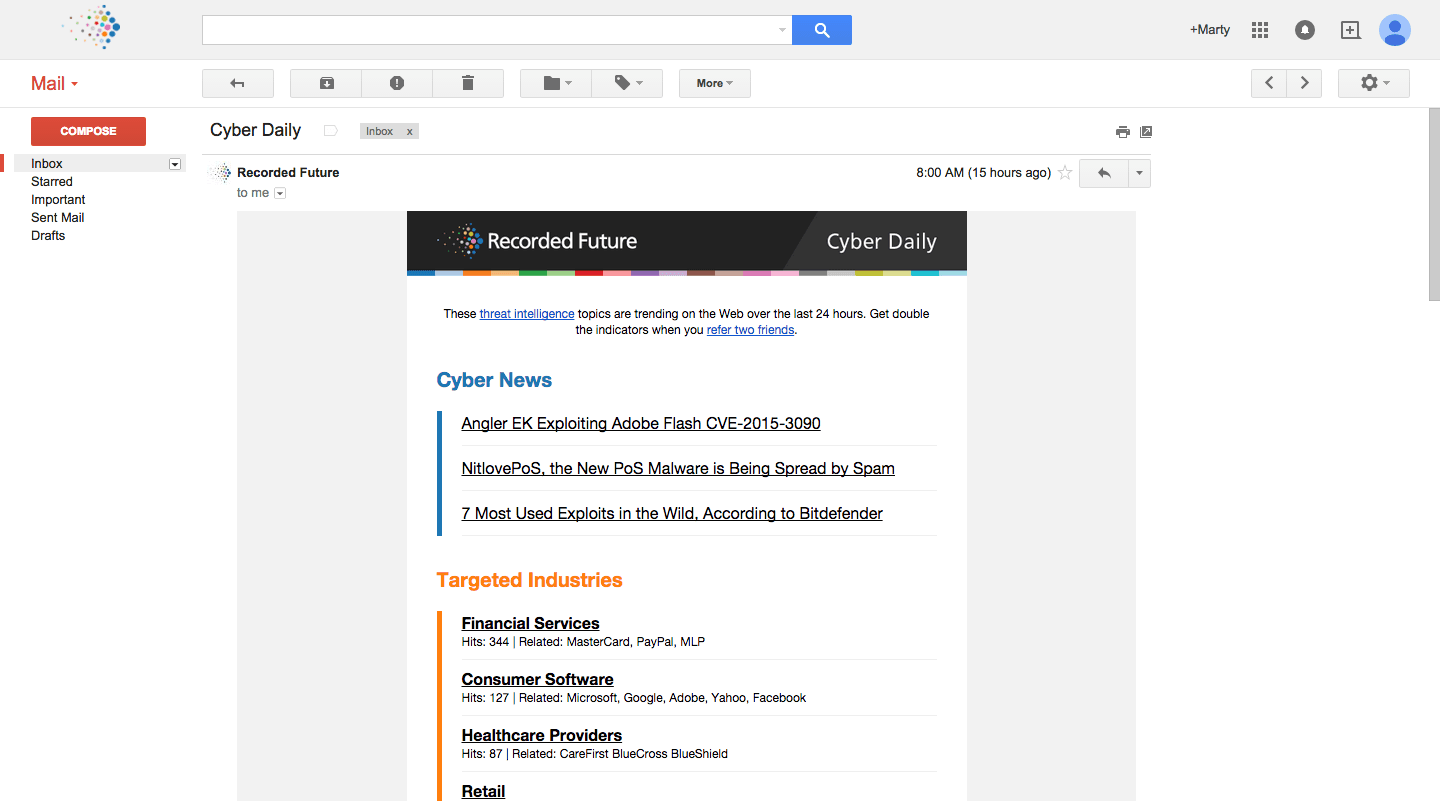 The Cyber Daily delivers trending technical indicators to your inbox every morning. Sign up for the free service and you'll automatically receive updates on:
Information Security Headlines
Top Targeted Industries
Top Hackers
Top Exploited Vulnerabilities
Top Vulnerabilities
You can't get detention for not having time to parse the data; Recorded Future does that for you! We analyze nearly 700,000 Web sources, in real time, and extract the top trends from the preceding 24 hours so you can see the risks.
Learn more about the Cyber Daily and subscribe today … or miss the bus and walk uphill, both ways.