Collaborate Confidently With Analyst Notes in Recorded Future
Posted: 
6th September 2018
In today's workplace, teams are often spread out across geographies. While that makes for an effective way to conduct global business across multiple time zones, it also often makes collaborative work more difficult. Especially with the time-sensitive work that security professionals do on a daily basis, the ability to collaborate effectively is fundamental to a team's success.
Analyst Notes is a capability within Recorded Future that enables teams, no matter where they're located, to collaborate with one another through private notes visible only within their organization. When researching alerts or trying to understand more about a threat actor, this capability is enormously helpful in allowing teams to document their findings about a potential threat and communicate them to the larger team, saving everyone from having to produce duplicative work.

Adding an Analyst Note to an Intelligence Card™.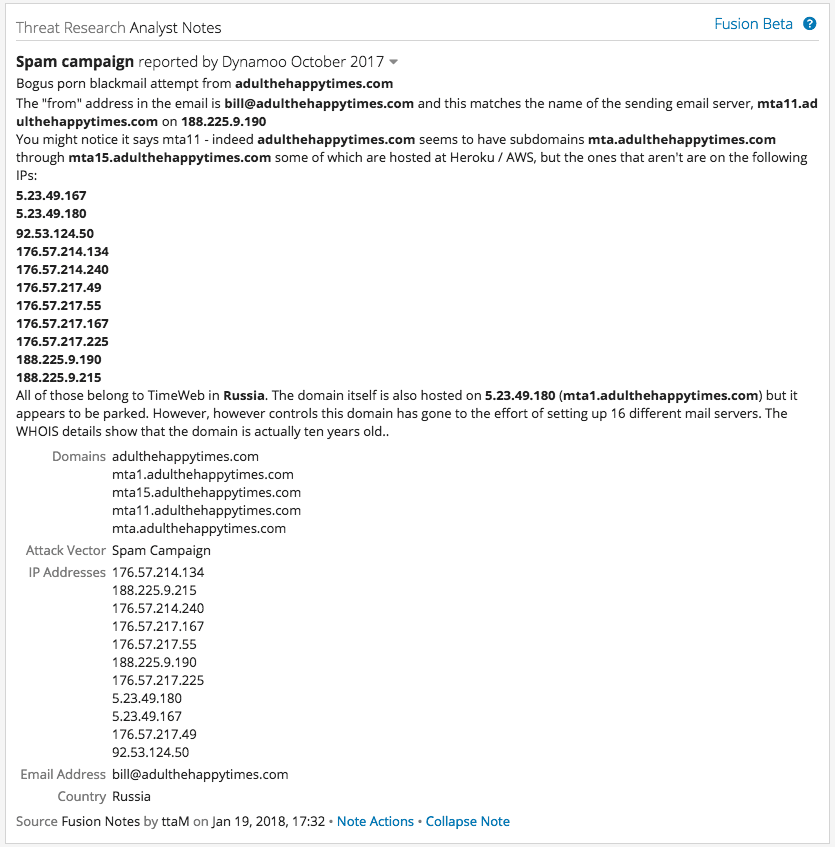 Free text within an Analyst Note goes through Recorded Future's natural language processing, creating linked entities and automatic context.
A unique aspect of the Analyst Notes capability is that with our natural language processing abilities, all notes that you input into Recorded Future become a contextualized part of your Recorded Future instance. Rather than your notes remaining static, they become a dynamic part of your threat intelligence, extending your knowledge beyond one note.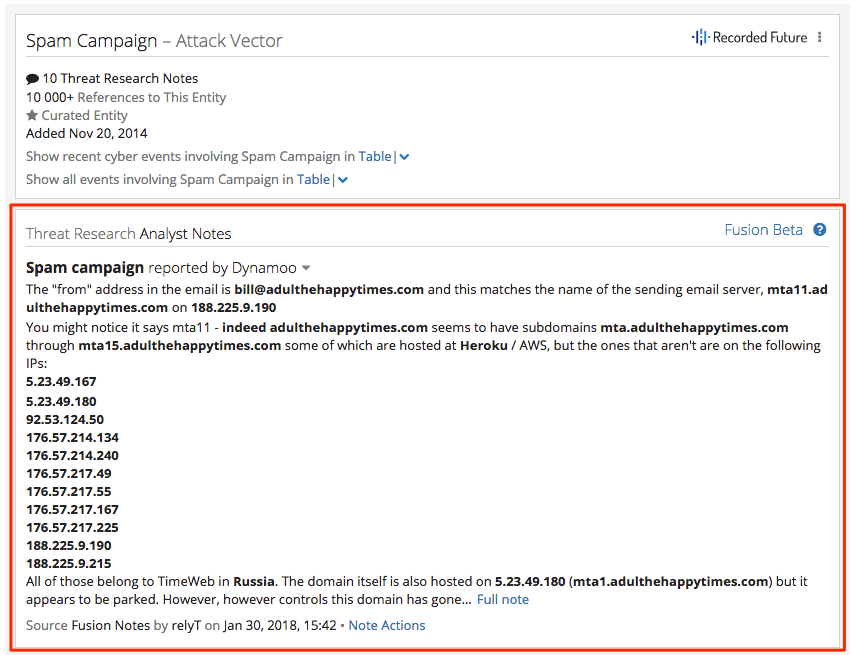 Final Analyst Note in an Intelligence Card™.
In an industry where time can be the difference between your organization being protected and being compromised, every minute counts. No matter what solution you use, the ability to collaborate with fellow team members should be a fundamental part of your security strategy, helping you save time, operate more effectively, and better protect your organization.
To learn more about using Recorded Future for team collaboration on analysis findings, request a personalized demo.