Look Back at the 2013 RFUN Conference
Posted: 
12th November 2013
Last week, we hosted the second annual Recorded Future User Network (RFUN) Conference at the Newseum's Knight Conference Center in Washington, D.C.
More than 100 customers, partners, friends, and Recorded Future staff from around the world gathered for a full day of discussion on web intelligence and demonstration of how Recorded Future supports decision making at some of the world's top companies and organizations.
We owe a huge thank you to all our attendees and speakers for making this edition of RFUN such an enjoyable day!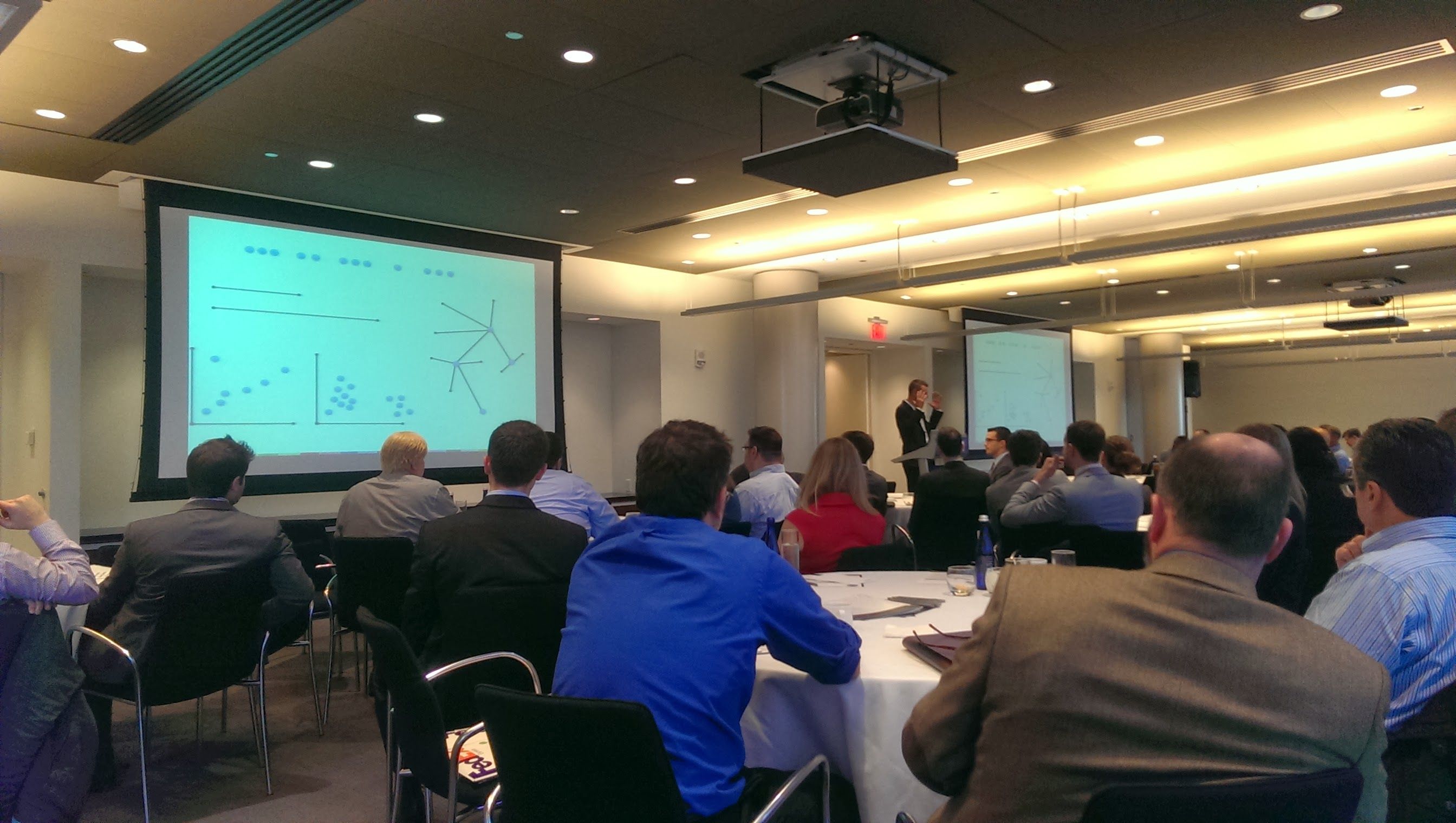 Christopher Ahlberg (CEO) with the opening presentation at RFUN 2013.
We're massively humbled by the energy everyone brought to RFUN 2013, as well as their support for our mission of organizing the web for analysis. The stories users shared with us and the sight of so many familiar faces allowed us to proudly reflect on big strides made since the inaugural RFUN event last year.
To us, RFUN is an invaluable opportunity to instill energy into our user community. It's also about drawing inspiration from our customers. The feedback we received during our networking sessions was powerful. We understand transparent conversations with our users is the best suggestion source for for making our web intelligence software better.
Customer presentations included use cases in global early warning, geopolitical analysis, and information security while the Recorded Future team members focused on what's next for our product.
"The first [puzzle] piece you take out of the box and place on the work surface requires very little computational effort. The second and third pieces require almost equally insignificant mental effort. Then as the number of pieces on the table grows the effort to determine where the next piece goes increases as well… [At any point], individual pieces are open to misinterpretation without context."
Oren Falkowitz Former Chief Data Scientist at United States Cyber Command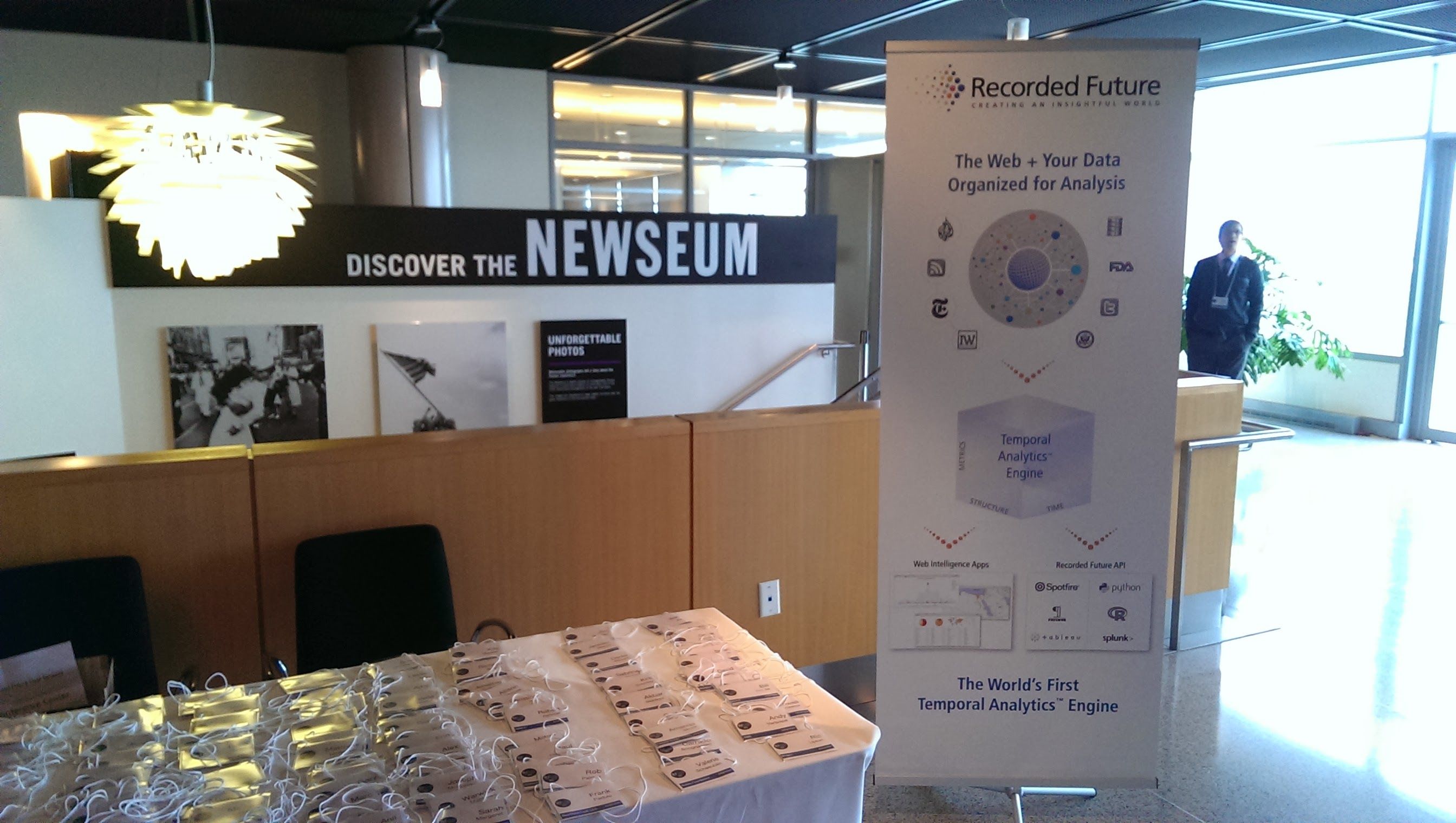 The entrance to RFUN on the eighth floor of the Newseum.
Here's a sampling of what we heard at RFUN 2013:
Keynote presentations by Dr. Ben Shneiderman, who shared temporal pattern analyses in his "8 Golden Rules of Data Science," and Oren Falkowitz, who in his talk described the challenging but necessary work of establishing context during big data analysis.

User presentations from the UK Cabinet Office, Valkyrie Enterprises, Analysts Compass, Caffeine Security, and Praescient Analytics.

The latest Recorded Future product developments and roadmap, research from our Special Intelligence Desk, and demonstration of a working prototype for integrating into private data for analysis alongside public data in Recorded Future.
You can check out a few additional pictures below, and we hope you'll join us next year as we continue the RFUN tradition.
![vishal-doshi-rfun-2013.jpg] (https://cms.recordedfuture.com/uploads/vishal_doshi_rfun_2013_a0caa8f6fc.jpg)
Recorded Future Data Scientist, Vishal Doshi talks artisanal data.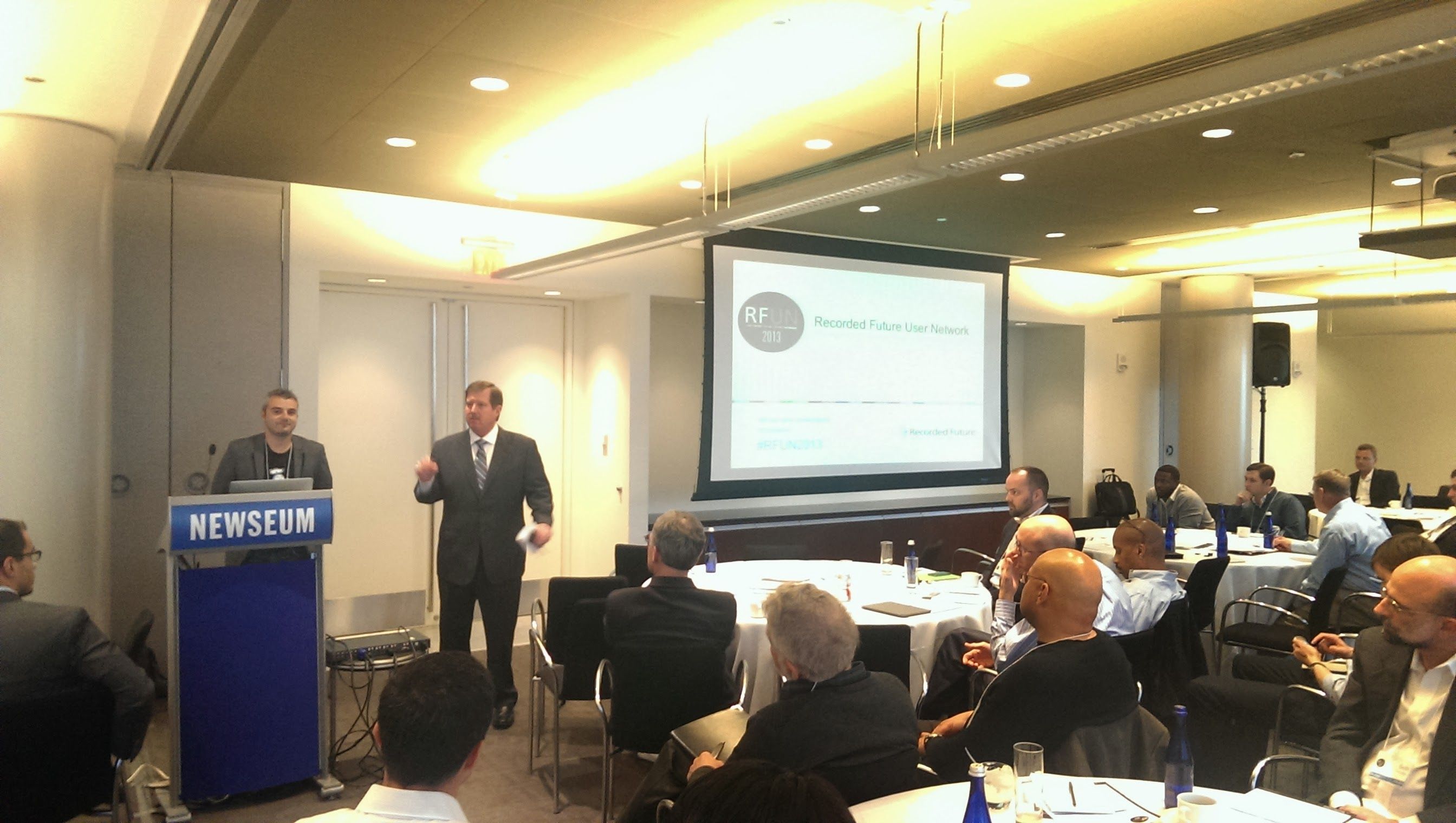 Retired Navy Captain, Scott Phillpott of Valkyrie Enterprise speaking.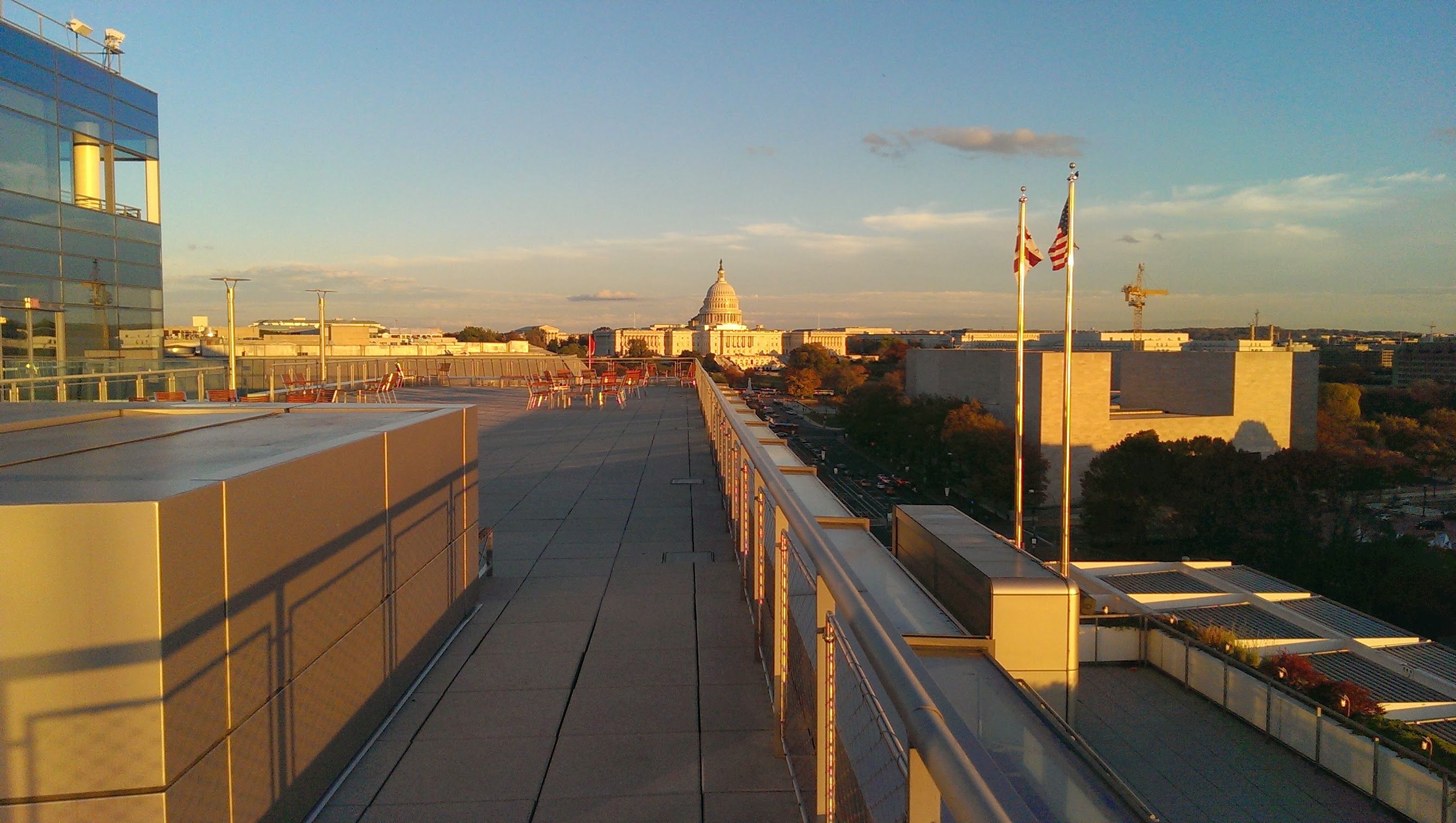 View of the United States Capitol from RFUN.