New Personal Workspaces and Public Gallery
Posted: 
21st December 2012
We're very excited to share major additions to Recorded Future: building reports out of your analysis, personal workspace, and a public gallery showcasing the awesome work being shared.
We'll be on the lookout for public reports garnering lots of attention so that we can feature them in the Gallery for the entire Recorded Future community. You can read up on all of the details and try them out today!
Build Reports Around Your Favorite Topics
Save your work and build reports
Annotate and share
Export to PowerPoint, PDF, and more (Premium users only)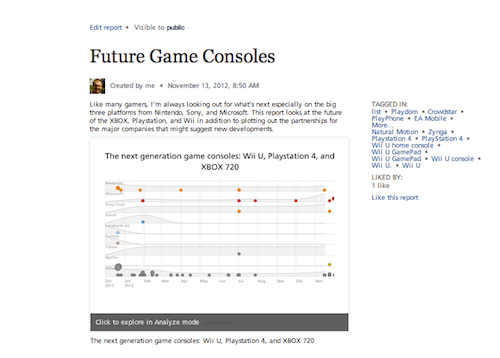 Store Reports In Your Personal Workspace
Saved views and reports are stored in your personal workspace. Here you'll have the option to review and edit your work, change a report's visibility (public vs private), and see any reports that have been shared with you by other Recorded Future users.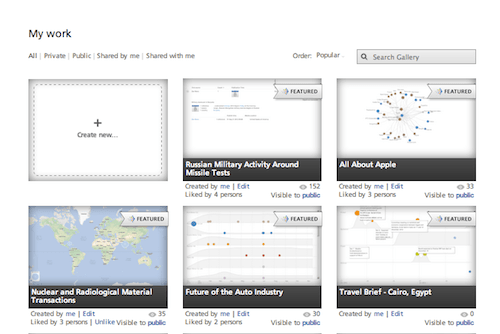 Share Your Findings With the World!
The Gallery is a showcase of all publicly shared reports and where you'll now enter Recorded Future. There are a variety of ways to explore available reports including filters (recent, most viewed) and search functionality to seek out analysis on your favorite subjects. Don't find anything on your topic of interest? Time for you to build a report and share!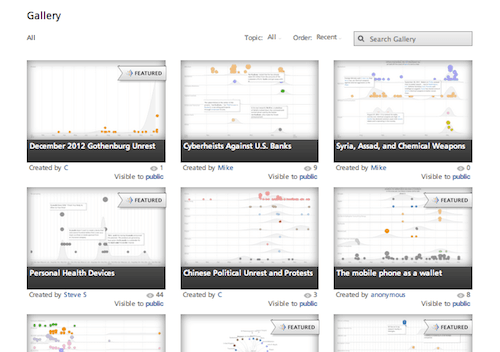 We'd love to hear you're feedback once you've tried out the new features. You can leave us a note in the comments or connect with us on Facebook, Twitter, LinkedIn, and Google+.