Mapping Future High-Speed Rail Projects
Posted: 
30th November 2012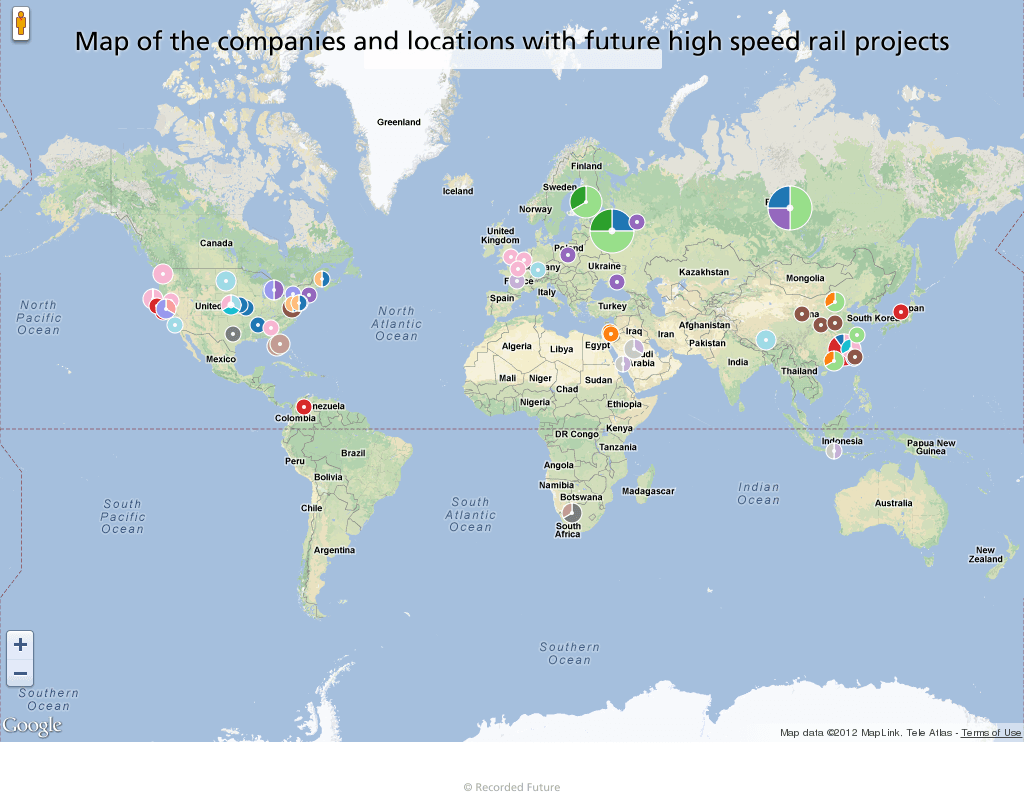 Global future high-speed rail projects colored by company
The above map shows a live view from Recorded Future plotting the locations mentioned for proposed or planned high-speed rail projects around the world. The individual locations are colored according to the organizations and companies related to the future project in that location.
Here are a few highlights, but click around the live view yourself to see what you can find:
Although politically orientated disputes had arisen over the construction of a new high-speed railway line connecting Tel Aviv and Jerusalem, Israel Railways announced that the building of the high-speed rail is scheduled to commence in 2017.
The $293bn plan envisions 16,000km of dedicated high-speed rail lines connecting all of China's major cities by 2020.
By 2015, about 75 percent of the route between Chicago and St. Louis is expected to have high speed rail service, saving commuters about 55 minutes from current travel times.
We share a weekly digest of Recorded Future visualizations with our users that includes examples such as this one. The last few weeks have been posted to this blog, and you can view the most recent digest here. Sign up for a free account to start your web analysis today!