Key Events for the Eurozone Before and After Greek Election
The upcoming second round of Greece's legislative election is currently the main event in debate over the future of the Eurozone, but there are other influential events to watch before and after the June 17 election. Those events are outlined below in two separate Recorded Future timelines.
Before June 17 Greek election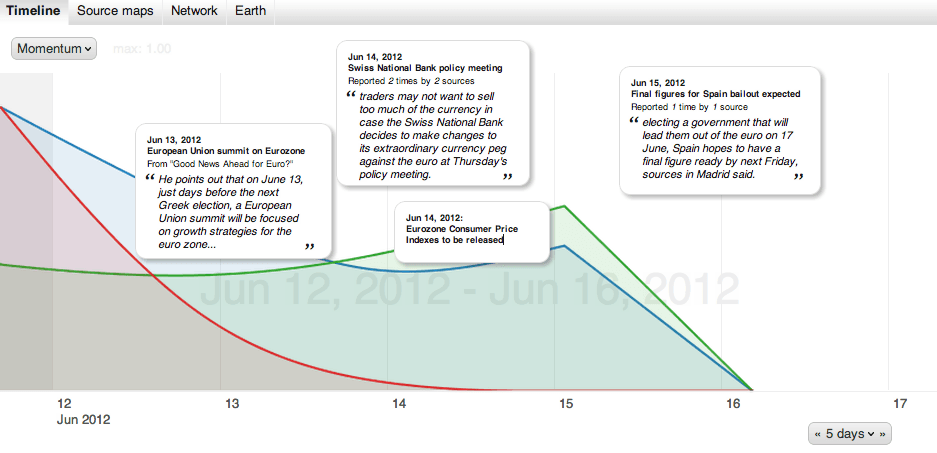 Events:
Wednesday, June 13 – European Union summit on growth strategies for Eurozone
Thursday, June 14 – Swiss National Bank policy meeting
Thursday, June 14 – Eurozone consumer price indexes to be announced
Friday, June 15 – Expected delivery of final bailout numbers for Spain
After June 17 Greek election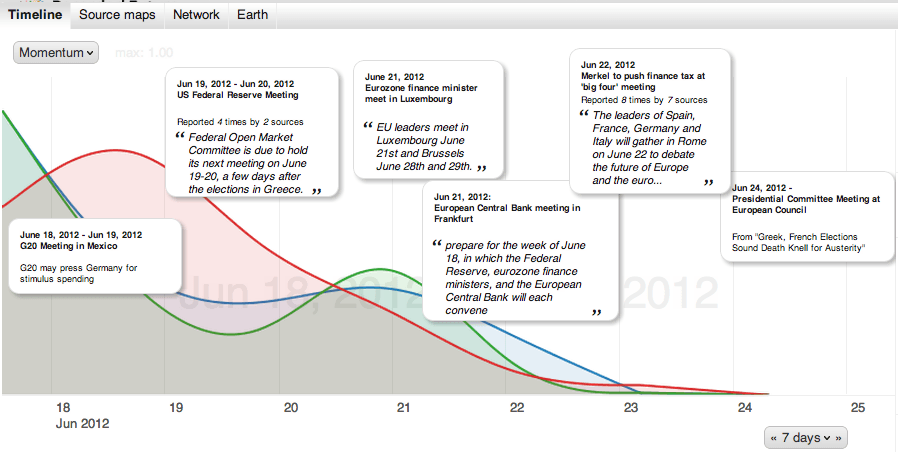 Events (see a live timeline here):
Monday, June 18 and Tuesday, June 19 – G20 leaders meet in Mexico
Tuesday, June 19 and Wednesday, June 20 – United States Federal Reserve meeting
Thursday, June 21 – Eurozone finance ministers meeting in Luxembourg
Thursday, June 21 – European Central Bank meeting in Frankfurt
Friday, June 22 – "Big Four" leaders of Spain, France, Germany, and Italy will meet in Rome
Sunday, June 24 – EU Council Presidential Committee meeting
Any other dates on your radar around the Greek runoff election? What other events should we look at more closely?