Fusion Use Case: Internal Threat Reporting
Blog Series
In part one and two of the Recorded Future Fusion blog series, we went over high-fidelity alerting and automated bulk enrichment. This week, we'll look at another important new capability included in Fusion called "analyst notes."
While we have had our own analyst team's notes included in the product for a while now, this new feature refers to the inclusion of our customers' analyst notes. Now, our customers can include their own internal analysis and insights directly in the Recorded Future platform. These notes are available to users across the organization, but not shared with users in other organizations. This new feature enables:
Simultaneous research and analysis.
Consolidated internal and external intelligence.
Joint analysis in real time.
Collaborate on Internal Threat Intelligence Summary Reports
Whether it's daily, weekly, monthly, or quarterly, many organizations have some type of internal threat intelligence summary report. This report typically consists of an overview of new threats relevant to the organization with additional analysis and insights from the internal research team. Read by executives and team leaders, these reports serve as a main communication method for threat intelligence across all levels of an organization. With Recorded Future Fusion, organizations can centrally store, manage, and update the internal report data, all on a single platform.
The process is simple. During the research phase for the report, the team can document analysis in Recorded Future and tag it as belonging in the summary report. Analysts can collaborate across the team, either adding to each other's work or seeing what is completed in real time. Once the research phase is over, the team can simply export all tagged analysis and format into the final internal summary report.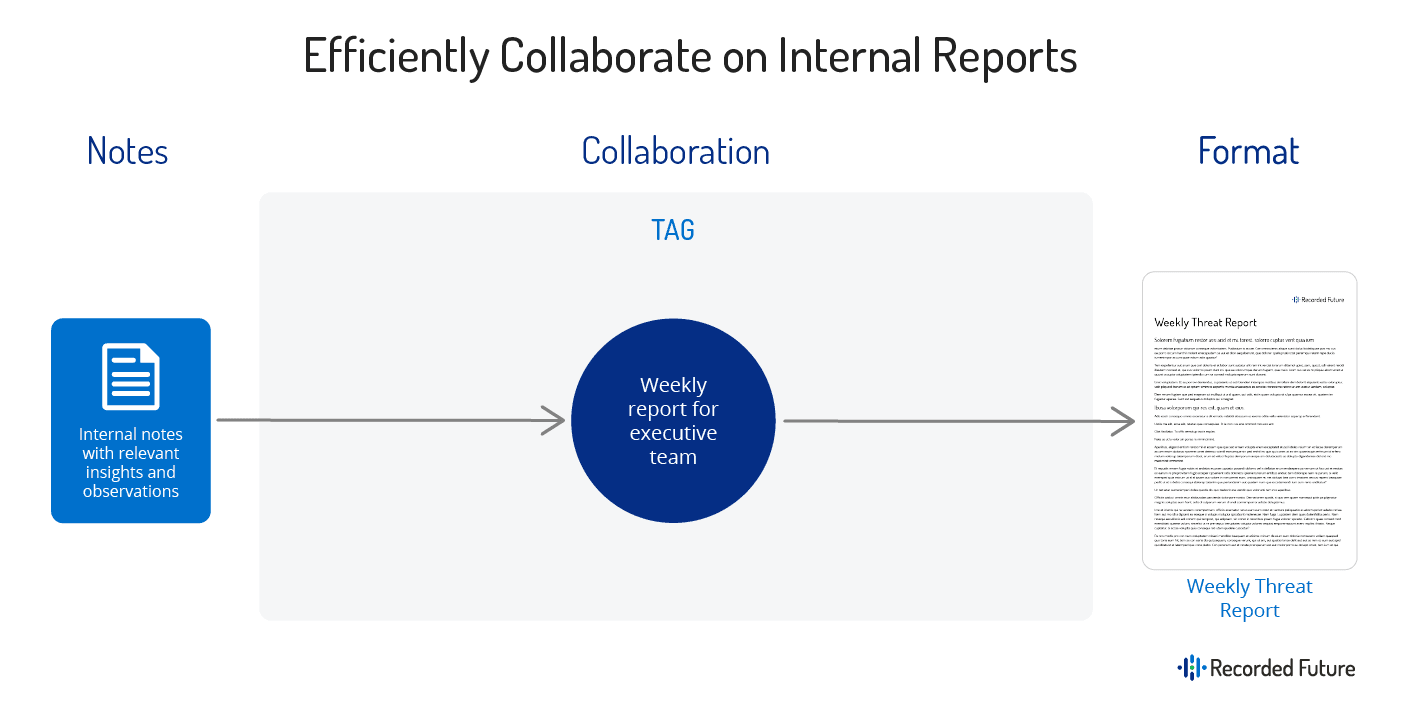 This is just one example of the value of integrated analyst notes. Our customers are using this capability to collaborate effectively across teams and are discovering new uses for this feature all the time.
Check out the next blog to learn more about operationalizing indicators with Recorded Future Fusion.