Recruiter Tips: Insights on the Hiring Process at Recorded Future
Recorded Future is the world's largest threat intelligence company. It is the most comprehensive and independent threat intelligence cloud platform. It enables organizations to identify and mitigate threats across cyber, supply-chain, physical, and fraud domains. It is trusted by 1,700+ customers to get real-time, unbiased and actionable intelligence.
As a company, we strongly believe our employees are the backbone of our success. Perfecting our hiring process and candidate journey is crucial both for us and the talents we interact with on a daily basis. Recorded Future is committed to being a workplace that attracts top talents and an environment where builders thrive.
This blog shares great insights and best practices to engage top talent and provide a world-class candidate experience. We wanted to hear from an expert, so we interviewed Chris Barnes, Recruiting Manager at Recorded Future.
The Basics
Can you introduce yourself and what you do at Recorded Future?
Chris: "I'm Chris, I manage talent acquisition for all technical and post-sales departments in North America and I've been with Recorded Future for almost two years."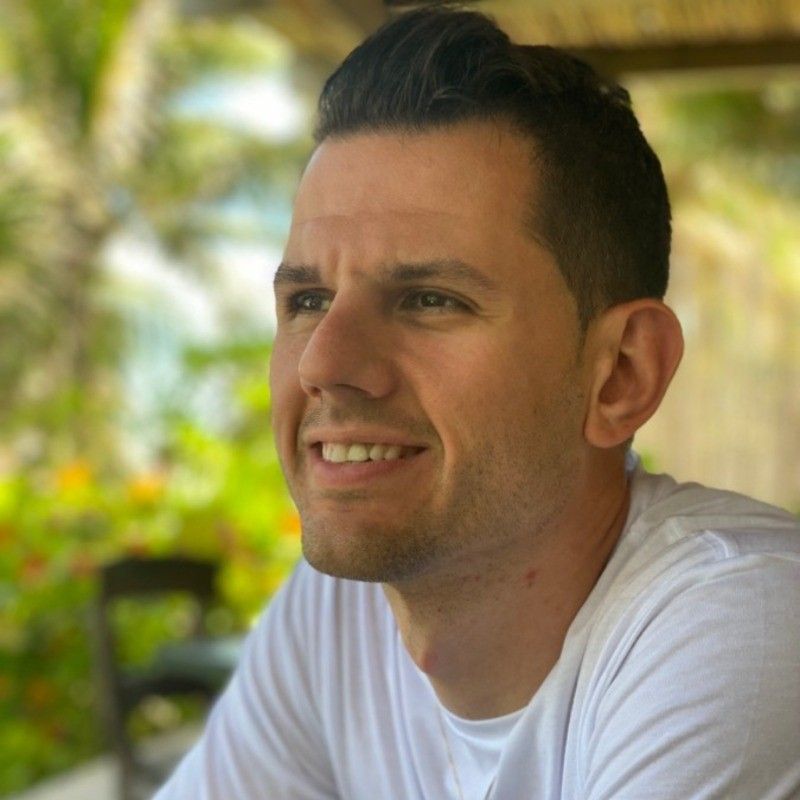 What does Recorded Future do?
Chris: "Recorded Future is able to help organizations protect their security posture in a wide variety of ways. Whether it's protecting their security posture from a security operations standpoint, protecting their security posture from a brand management standpoint, or a third-party vendor management standpoint for instance. We provide clients with actionable intelligence in all of these areas and more. It helps clients take more of a proactive stance in their security posture, especially given the fact that in the last 10 years in the cyber security space, a lot of tools are being used more from a reactive approach."
Recorded Future is the most comprehensive and independent threat intelligence cloud platform. It enables organizations to identify and mitigate threats across cyber, supply-chain, physical, and fraud domains. It is trusted by 1,700+ customers to get real-time, unbiased and actionable intelligence. Learn more about our platform.
Can you tell us a bit about your experience at Recorded Future so far?
Chris: "It's been very positive. It's a very collaborative environment here and I am really able to drive talent initiatives and recruit for a purposeful mission. What we do: securing the world with intelligence is really unique and being able to recruit for that mission is really exciting."
The Interview Process
What is the process like?
Chris: "The process at Recorded Future typically consists of five stages.
Resume Review: that would be reviewing a candidate's resume.

Preliminary Screen: if their profile seems to fit the role's needs and requirements - a phone call with a recruiter is scheduled to determine if the candidate's experience aligns well with the goals for the position.

Interviews: if the preliminary screen is a success, the candidate typically moves to either a panel interview or one-on-one interviews with employees they would collaborate with, should they be hired.

For technical positions this usually includes additional assessments such as a code walkthrough, product demonstration, or scenario-based exercise. For some of the client-facing positions we have, candidates might be evaluated in role play scenarios as well.

References: upon success in the previous steps we will gather references from the candidate.
Decision: the hiring team will then determine if they will extend an offer to the candidate."
How does the process differ from one job to another or to a non-technical team?
Chris: "The interview process for our technical teams usually focuses on a specific technical skill set that will enable success against the business objectives for the position. This can be evaluated in the form of a technical case study, code walk-through, or technical presentation. In our working environment, collaboration is a key factor for successful initiatives and the technical evaluation also allows for a candidate to demonstrate how they would approach working with other team members."
What We Look For In Candidates
What type of positions do you look to hire for?
Chris: "Recorded Future hires across the globe into multiple functions from engineering, to customer service, consulting, and sales."
What skill sets do you look for?
Chris: "While the exact skills required may differ among roles, we consistently seek extraordinary people who align with our values, work hard and are willing to go the extra mile to achieve goals.
For technical or semi-technical roles, the experience and skills we look for in candidates align to the technical components of our product and how we provide threat intelligence to our clients. For instance, Python is an essential language for some of our roles. That skill-set can apply to a wide-ranging amount of positions, such as Customer Success Managers, Data Engineering, Professional Services, Threat Research, and many other technical teams we have.
All of our positions require strong written and verbal communication skills. When providing information to internal or external stakeholders, it is imperative to be able to clearly define and articulate information needed to grow our business."
Resume Building & Interviewing Tips
Do you have any advice for crafting a strong resume for the industry?
Chris: "Something that is not thought of as much as it should be, is the ability to clearly define your experience and accomplishments in your resume format, so your skill-sets and experience align to the position clearly and thoughtfully. A common best practice is describing not only what you know, but how you applied your skills, and how it resulted in success for the business through a measurable indicator. Your resume should broadcast how your skills align to the criteria needed to achieve success in the position. If this is not defined clearly and thoroughly, it could be hard to determine if your experience aligns to the position."
Is it important to match a resume to the job description?
Chris: "It is common for a candidate to have multiple resumes that can speak to their experience in different ways. In each version, I would still recommend demonstrating how you have used your experience."
How should someone prepare for an interview?
Chris: "To start, be on-time and ready for the interview, aware of who you are interviewing with, have an understanding of the history of the company, what the business focus of the company is, and based on the information that has been shared with them thus far, an understanding of the position. Come prepared with questions and ready to share why you're interested in the opportunity.
The job description and the business focus of a company should definitely be part of the research and preparation, prior to an interview. However, looking deep into a company throughout the interview process and taking advantage of the time you have with the interviewers to learn about how you can grow, how you can collaborate with others, and how the position you are interviewing for can contribute to the mission of the company are the foundation to understanding the position in totality. This is something each candidate should consider at each step of the interview process. Ultimately, this is how you will be utilizing your time when striving for success!"
Any interviewing tips?
Chris: "When interviewing for a position at any stage in the interview process, it is important to show you have invested time in researching our company. You could have experience and skills that match all requirements of the position, but if a candidate shows a lack of preparation or awareness for the interview, it will be seen as they may take a similar approach to their work, once hired.
Regardless of the position we are hiring for, a good tool for candidates is to apply the STAR method (describing examples by clearly defining the situation, task, action, and result) when describing their experience. The STAR method not only clearly defines the steps someone took to achieve success, but it also allows the hiring team to fully determine whether or not a candidate has experience needed to successfully complete the business objectives aligned to the position."
Are there any particular questions you often ask candidates during interviews?
Chris: "I ask each candidate what they know about Recorded Future to start the interview to gauge the amount of interest and research they put into their preparation for the interview. I also ask why they are interested in Recorded Future, and what is driving their interest for a new opportunity in their career."
Why You Should Join Recorded Future
How would you describe the company culture at our organization?
Chris: "We have three Core Values that all of our Futurists live by: We have high standards, act ethically, and we practice inclusion. We are a highly collaborative environment: supporting team members across the organization acts as the ultimate driver of our success. This core aspect of our DNA truly drives our ability to grow. The mission of the company really aligns well with our culture and regardless of what department you work in and the responsibilities of your position, you are contributing to something that is making the world safer."
Read more about our core values: Setting The Scene - Company Core Values, Our Guiding Principles
What opportunities for growth and development does our company offer?
Chris: "As part of development and career progression for Futurists, all levels of management encourage and support development and career progression for their team members. There are current examples of this that range from Interns who were offered a full-time position upon completion of their Internship, to Futurists who have moved to adjacent teams within the company based on personal interest, and those who have chosen to pursue career advancement into SME or management positions."
Final Words
There are many reasons why Recorded Future is a great opportunity for job seekers. 1. We are a leader in the industry: no one is doing what we're doing at the scale that we are. We're the world's largest intelligence company. 2. Probably most importantly, we're a people-first company. Whether that's in the way we collaborate together, the way we promote diversity and inclusion, or the way we put a strong focus on learning and development and building tailored careers for our employees so they can thrive and build their own paths.
Learn more about our DE&I initiatives from our most recent blog: APIDA Heritage Month: ERG Employee Stories, Community, and Support
Now what?
If any of that resonates with you or you're interested in learning more about careers at Recorded Future, we invite you to visit our careers page.
Are you actively looking for a new opportunity? We're hiring across teams and across locations.
For more information or questions, feel free to email [email protected].